Our executive leadership team brings more than 50 years of combined law experience together to work for justice in Texas.
---
Alex R. Gulotta
Executive Director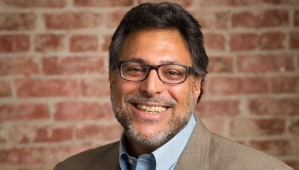 Alex, a veteran legal aid attorney, joined BayLegal in January 2014 following the departure of founding director Ramón Arias. With twenty-eight years of experience as a poverty law advocate and nineteen years as an executive director Alex brings a wealth of experience to BayLegal.
Alex is nationally recognized as a leader in the civil justice and anti-poverty movement. "Alex's reputation as a determined, ethical, spirited, optimistic, creative and devoted equal justice advocate is nationally acknowledged by his peers and colleagues," said Clint Lyons, past NLADA president and CEO.
A life-long social justice advocate, Alex practiced as a legal aid lawyer in Appalachian Kentucky and in Wisconsin before moving to Virginia in 1994 to become the Executive Director of the Legal Aid Justice Center (LAJC). As Executive Director of the LAJC, Alex earned a national reputation for his tenacity and creativity in overcoming the severe restrictions put on federally funded legal aid programs in 1996 by the U.S. Congress. Under his tenure the one-office, eight person program with a $350,000 budget grew into a four-office, forty person program with a budget of approximately $4 million. The program also gained a reputation for its hard-hitting advocacy and close connections to its client communities.
Alex also has extensive experience as a consultant assisting legal aid and other advocacy programs with strategic planning, quality improvement and peer review assessments. He has performed consulting work in eighteen states.
Education: Marquette University Law School, JD (1984); Marquette University, BA (1981)
Awards: Virginia State Bar's Legal Aid Lawyer of the Year Award in 1999, the National Legal Aid and Defender Association's Charles Dorsey Award in 2003, a resolution of commendation from the Virginia General Assembly in 2004, and was named a Fellow of the Virginia Law Foundation in 2005.
Bar Admissions: Kentucky, Virginia, Wisconsin
Professional Affiliations: Vice-Chairperson and Treasurer, Board of Directors, National Legal Aid and Defender Association
---
Haydée I. Alfonso
General Counsel and Managing Attorney, Legal Advice Line and Health Consumer Center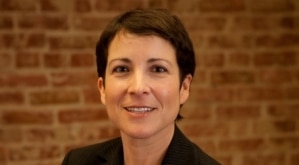 Haydée joined Bay Area Legal Aid in early 2008 as the Managing Attorney for our Legal Advice Line. In this role she manages Northern California's only civil legal advice hotline – an advanced telephony system serving seven counties and over 24,000 callers annually in over 40 languages. In 2013, she created BayLegal's Health Consumer Center which serves all consumers facing barriers to health care. She has been dedicated to serving the low income and disadvantaged communities in the Bay Area for over 20 years.
Haydée is a graduate of OneJustice's Executive Fellowship Program for Nonprofit Management, has served on the faculty of the Shriver Center – presenting a course on Essential Skills for Hotline Supervisors, and has served on the California State Bar's Committee on the Delivery of Legal Services. In April 2013 Haydée was one of six experts invited to speak on technology's role in expanding access to civil legal aid at President Obama's White House Forum on Increasing Access to Justice. Prior to joining BayLegal, Haydée had a successful career as an attorney at Gordon & Rees as a member of the Business Transactions team. She was recruited by the Bar Association of San Francisco's Volunteer Legal Services Program (VLSP) to develop what was to become a national model for pro bono business law projects. At VLSP she designed, implemented, and managed one of the nation's first business law projects to address the ever-increasing complex legal needs of nonprofit organizations.
Education: Santa Clara University School of Law, JD/MBA 1992; University of California, Berkeley, B.A. Social Science
Bar Admissions: California, U.S. District Court, Northern District of California
Publications: "Mortgage Fraud Prevention Program," VLSP; Journal of Elder Abuse & Neglect, 2000; "Building a Future", Business Law Today, 2003
---